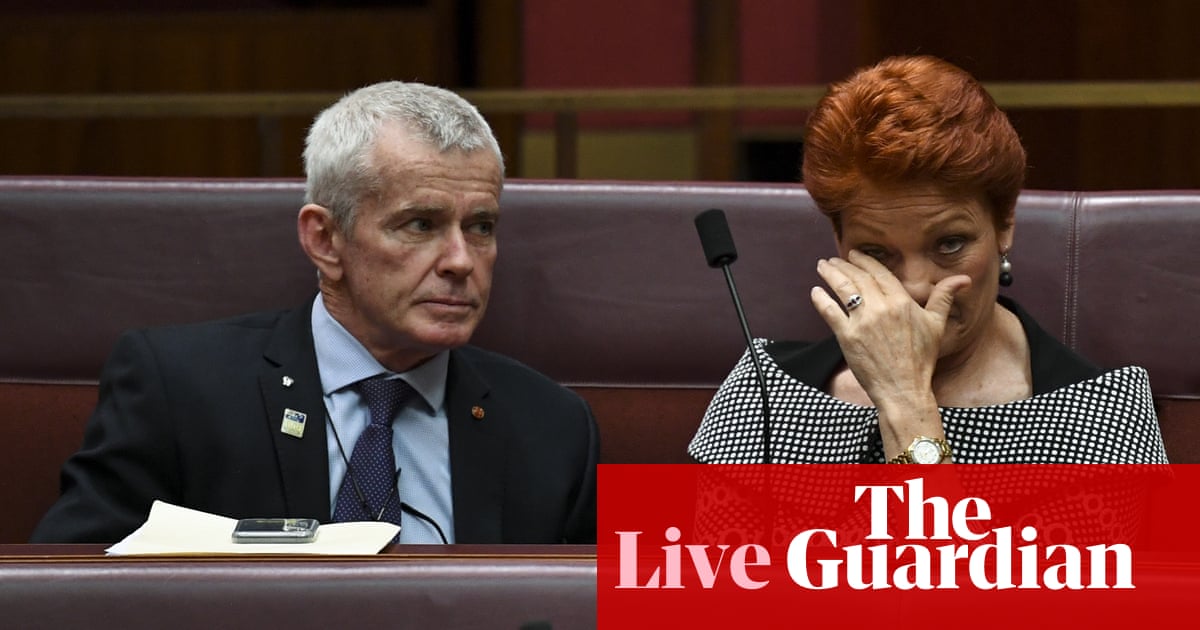 One Nation just voted with Labor, the Greens and Jacqui Lambie to block the Ensuring Integrity bill. It wasn't a mistake.
Liberal senators were staring at their phones trying to work out what had happened.
Labor and Greens senators cheered – and one bitter Coalition senator shouted out "thanks Malcolm [Roberts]" across the chamber.
On my way back to the Guardian office I saw a clearly shocked Labor senator Catryna Bilyk profusely thanking Hanson and Roberts. Hanson said that One Nation "votes on merit".
As we're not allowed to interview people in the corridor I asked if Hanson would like to invite me into her office to explain. She declined.
The Senate is dividing on the question that the bill as amended be agreed to.
Pauline Hanson and Malcolm Roberts are voting with Labor, the Greens and Jacqui Lambie!
It was tied 34-34 – so the question was negated. Labor and Greens clap.
Content provided by The Guardian. Original piece can be found here https://www.theguardian.com/australia-news/live/2019/nov/28/morrison-albanese-coalition-medevac-taylor-politcs-live